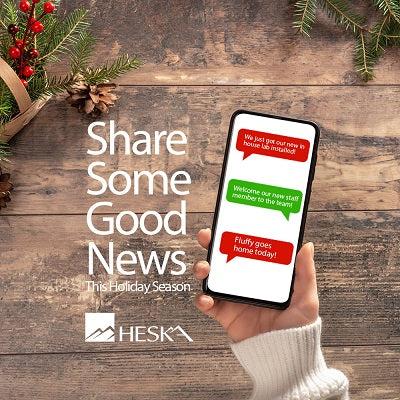 Share Some Good News This Holiday Season
Posted on
Share some good news on social media, big or small, and we'll donate $5!
Share some good news, any good news, big or small using #goodnewsheska on Facebook or Instagram in the month of December and Heska Canada will donate $5* to Precious Paws Rescue, a non-profit rescue organization that is dedicated to saving the lives of homeless pets by rescuing them from pounds and shelters across North America where they are at risk of euthanasia.
*up to a maximum donation of $1000. Posts must be public to qualify.