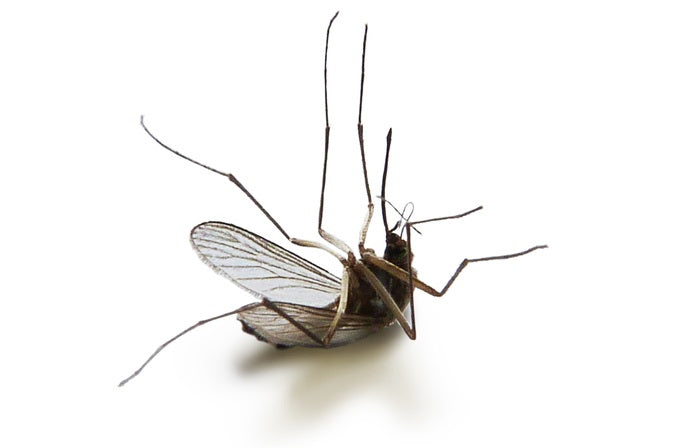 April is Heartworm Awareness Month - Enjoy 10% Off Heartworm Tests All Month Long!
Posted on
Solo Step CH and Solo Step FH Heartworm Tests are lateral flow immunoassays for the detection of heartworm antigens (canine test) and the detection of antibodies to heartworm (feline test) in serum, plasma or anti-coagulated whole blood. When only a heartworm test is warranted, Solo Step tests provide an inexpensive and extremely accurate one-step process for heartworm detection. *10% discount valid from April 1st-April 30, 2019
Colleen's Story

A heartbreaking tale of heartworms
March 2018 Colleen, a Beagle & Labrador Retriever Mix flew in from a northern Manitoba First Nation's community. She was heavily pregnant when she arrived at Precious Paws Rescue. Before she gave birth, her blood results came back as heartworm positive. After consultation with specialists it was decided not to start treatment until after all the puppies were weaned, so it was a couple months before her treatment could start. Colleen gave birth to 7 healthy puppies and did a tremendous job taking care of them until they were ready for adoption. 
In August Colleen had her first injection of Immiticide to fight her heartworms. She would need 2 more doses before her treatment would be complete. It was tough on her, and the rescue that was supporting her treatment. Precious Paws who was treating 2 heartworm positive dogs at the time which is estimated at about $2,000 per dog. scil animal care company heard Colleen's heartbreaking story on social media and was happy to answer the call for donations and help support her treatment with a donation of $500. 

Unfortunately Colleen got some bad news in October when her heartworm test came back positive again. It didn't necessarily mean that her treatment failed but it could (hopefully) just mean that there are pieces of dead heartworm still floating around in her blood. So she was dosed with Interceptor and her test would be repeated in another 4 weeks. 

2019 was a big year for Colleen! After almost 10 months in rescue Colleen was adopted!! This beautiful girl came to Precious Paws Rescue in March 2018 heavily pregnant and heartworm positive. She raised 7 puppies and watched them get adopted and then she started her long journey through heartworm treatment. Now, heartworm negative, spayed and healthier than ever, she has found her forever home! Congratulations Colleen!! 

Colleen's story had a happy ending thanks to a loving rescue, but not all heartworm positive stories do. A real life reminder of the importance of testing and prevention.